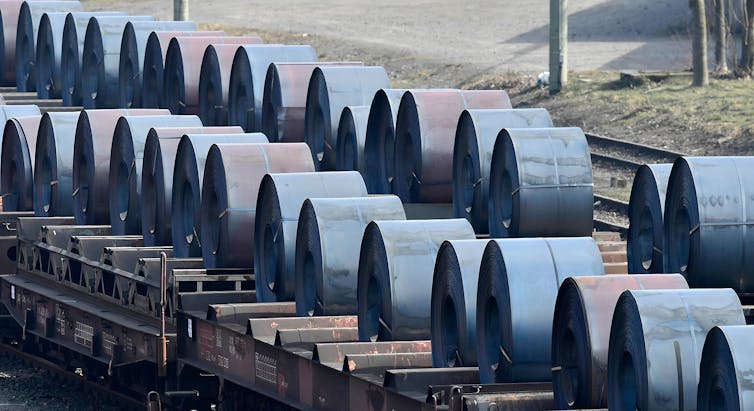 Marc-William Palen, University of Exeter
President Donald Trump renewed fears of a global trade war after he vowed to slap steep tariffs on foreign aluminum and steel.
The tariffs haven't even been formally proposed, yet other countries are already threatening countermeasures. The European Union, for example, promised to impose tariffs on iconic American products like Harley-Davidsons, Kentucky bourbon and blue jeans, while China, Australia and Canada all promised a response.
Brushing all that aside, the president tweeted that "trade wars are good."
When a country (USA) is losing many billions of dollars on trade with virtually every country it does business with, trade wars are good, and easy to win. Example, when we are down $100 billion with a certain country and they get cute, don't trade anymore-we win big. It's easy!

— Donald J. Trump (@realDonaldTrump) March 2, 2018
https://platform.twitter.com/widgets.js
But what exactly is a trade war and what are its consequences?
As a historian of trade, I thought it would be worth recalling some illuminating examples, each of which led to disastrous results. Continue reading "'Trade wars are good'? 3 past conflicts tell a very different story" →