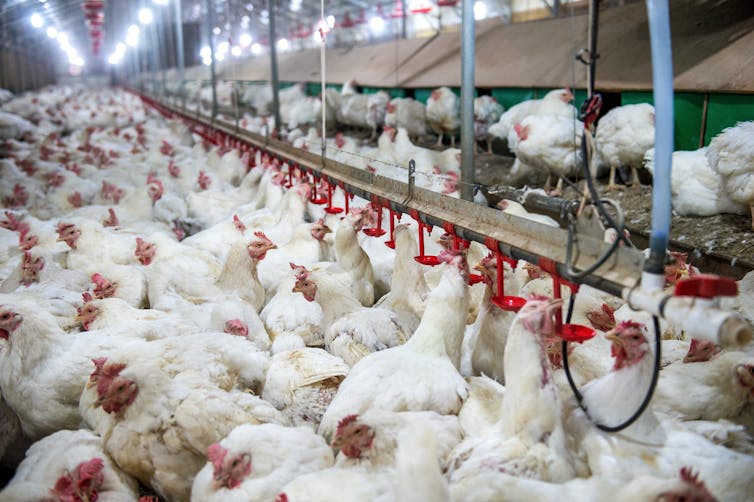 Paul Young, University of Exeter
Increasing consumption of meat rich diets throughout the world in the 21st century raises pressing concerns about human health, animal welfare and environmental sustainability. Too much mass-produced meat is bad for us, bad for the livestock we eat, and bad for the planet on which we live.
If we want to understand how the world arrived at this point, as well as how we might change it for the better, we should look back to the Victorian period, which laid the foundations for modern globalised meat production and consumption.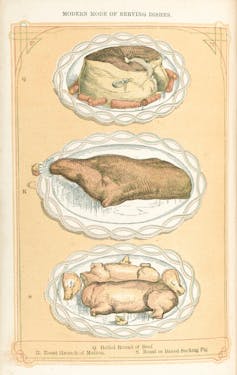 Concerns today about what has become known as the "global meat complex" focus on the technologically driven overproduction and consumption of livestock. There's a recognition in particular that "the middle classes around the world eat too much meat", as a 2014 Friends of the Earth report put it. But the root of this problem can be traced to 19th-century Britain, when global meat markets emerged as a revolutionary way of dealing with a mid-Victorian "meat famine". Continue reading "The Victorians caused the meat eating crisis the world faces today – but they might help us solve it" →