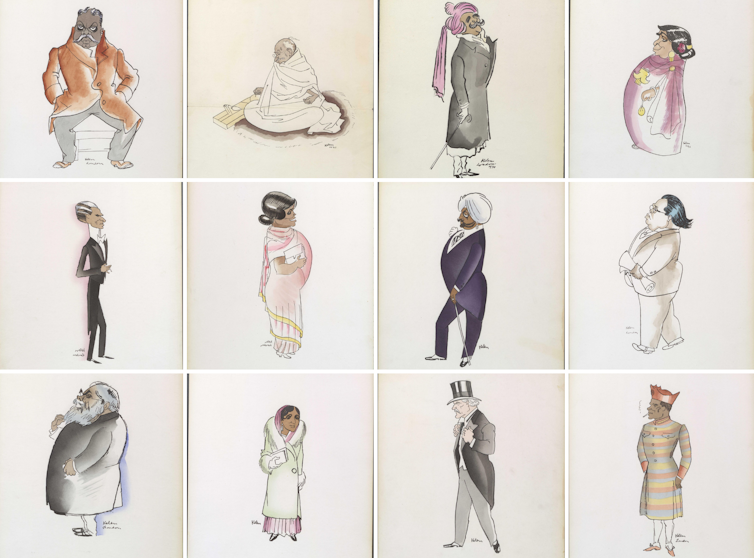 Stephen Legg, University of Nottingham
It was the talk of the town. From afternoon teas at Buckingham Palace to lunches, dinners and drinks provided by London's political hostesses. Between 1930 and 1932, India's social and political leaders headed to London to negotiate the constitutional future of India in the British empire.
The Round Table Conference is mostly remembered for Gandhi's unsuccessful participation in the second session – where he failed to reconcile competing Hindu and Muslim demands. But this was only one small part of a conference of over 100 delegates.
Its three long sessions (two months, then three, then one) were captured by the world's news media. UK prime minister Ramsay MacDonald's concluding address from St James's Palace
was filmed and broadcast in cinemas worldwide, as was the positive reaction of Indian delegates.
This was part of the retaliation against Gandhi's civil disobedience movement of nonviolence and noncooperation against the British government.
Indian nationalists had been growing increasingly impatient for greater self-government in the 1920s. Divisions were rising between religious groups and politicians across the Indian empire.
To break the deadlock the British Labour government agreed to host an experiment in the new art of modern, international conferencing – turned to imperial ends.
Continue reading "Cocktails, curry and afternoon tea: inside the 1930s London conference that brought Gandhi to Buckingham Palace" →