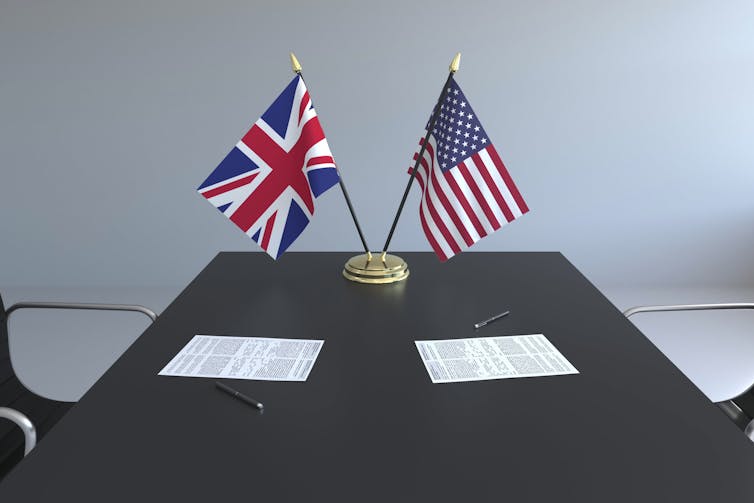 Emma Hart
University of St Andrews
With Boris Johnson hailing parliament's vote towards Britain leaving the EU on January 31, there is a general consensus among the country's leaders that there will be an intimate trading relationship with the US after Brexit. But whenever the question of a deal comes up in the media, there is usually much talk of stumbling blocks.
There is the war of words between UK chancellor Sajid Javid and US treasury secretary Steven Mnuchin over a digital tax on American companies in the UK, for instance. Or fears that the NHS will be sold off to US healthcare giants.
Much is also written about the difficulty the UK faces in steering a course between its EU neighbours and the overwhelming political might of Washington. For example, will the UK have to abandon the Iran nuclear deal to win free-trade concessions from America?
In light of the "special relationship", you might wonder how these trade negotiations can be so testy before they are even underway. As my recent book suggests, the conflict may well lie in the historic trading relationship between the two countries. Much as Britain and America are "two nations divided by a common language", they are also divided by their understanding of trade. To comprehend this, you have to go back to the American Revolution and beyond. Continue reading "America has a unique 300 year old view of free trade – UK must recognise this to strike a deal" →